3 MINS
September 9, 2020
Moving to The Coast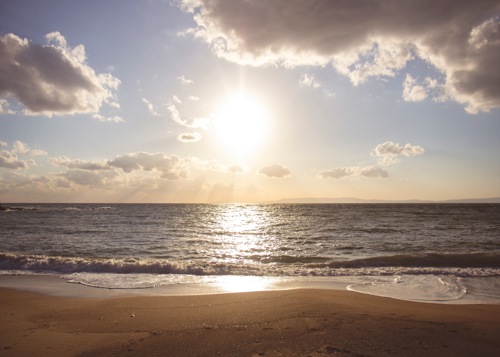 Everyone has dreamed at least once of moving to the coast. Some people are fortunate to have been born so close to the tumbling waves only a few minutes within their vicinity, while others make a decision later in their life to move to the Northern Beaches through a real estate agent in Manly like Clarke & Humel.
Whether you're looking for a Northern Beaches property to live in or to rent, you can be sure to enjoy the atmosphere. There are a lot of activities for you to indulge in in the many suburbs the Northern Beaches is composed of.
Moving to The Coast
For those who want to have a focus on Lifestyle, the Northern Beaches offers a balance of peacefulness with a sliver of buzz on the weekends. There is a reason it is called the "Insular Peninsula".
Once you visit, you'll never want to leave. If you do visit and decide to make it your home, you can contact the team at Clarke & Humel, professional Northern Beaches real estate agents who will gladly help you find the perfect home.
Check out the list of properties currently for sale and rent with Clarke & Humel. 
What can you find in the Northern Beaches? 
Far from the apartment blocks of the city, real estate on the Northern Beaches caters for all markets, from bigger blocks and detached homes for the family through to quiet townhomes and character homes for those wanting an older style design.
If you enjoy a more active lifestyle like biking, running, surfing, and even golf - the Northern Beaches offers a broad range of outdoor pursuits to explore and enjoy. In addition, the area is known to be a safe environment to raise a family, and those who already rent in the Northern Beaches tend to stay longer than other areas of Sydney.
Something for Everyone
There are many suburbs to live in the Northern Beaches. There's affordable apartments at Dee Why, Narrabeen, up and coming suburbs like Cromer, Forestville and Wheeler Heights, and the luxury and prestige suburbs of Clontarf, Manly, Church Point or Palm Beach to name a few.
People who own property in the Northern Beaches say it's like being on holiday all year round. The waterways provide a choice of different recreational activities such as surfing, sailing, canoeing, fishing or snorkelling. Many of the suburbs also provide a greater sense of community that is lacking in the higher density areas of Sydney.
Of course, making either a sea change or looking to invest in the Northern Beaches isn't something you jump into on your own. At Clarke & Humel, we have the extensive contacts and insights into real estate in the Northern Beaches that will help find you find your dream home.